The Family Caregiver Navigator Project
---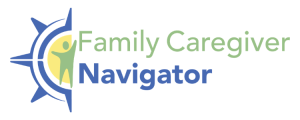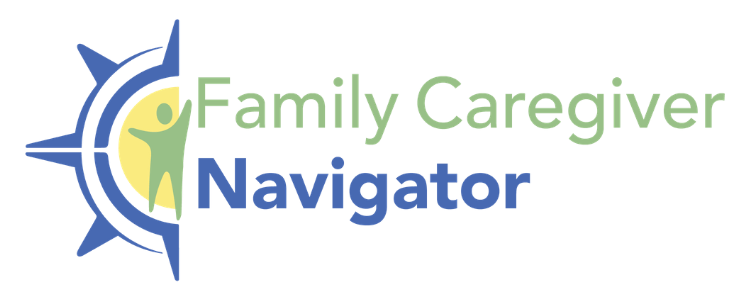 Preventing Burnout for Idaho's Caregivers
The Family Caregiver Navigator is a 2-year pilot project that offers support and resource referral to unpaid caregivers of SW Idaho who range across the lifespan. Using an evidence-based model, the Navigator will focus exclusively on the Caregiver in lieu of the patient in an effort to maximize the capacity of natural family support systems and prevent Caregiver burnout.
The initiative seeks to prevent or delay institutionalization for the patient and reduce hospital admissions and emergency care for non-crisis situations. By providing the Caregiver with connections to maintain or improve their quality of life, the model facilitates continued support for the patient.
While any Caregiver can self-refer and make contact with the Navigator, trusted community professionals play a critical role in referring Caregivers to the service in order to encourage uptake.
1 in 4 Idahoans is a Caregiver
171 million hours of unpaid work were attributed to Caregivers in Idaho in 2017*
Nationally, 25% of Caregivers are under age 39*
Source AARP, 2017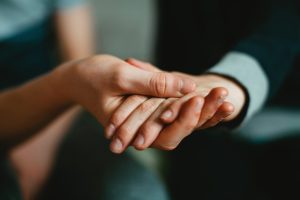 The Navigator model focuses on the Caregiver, instead of the person receiving care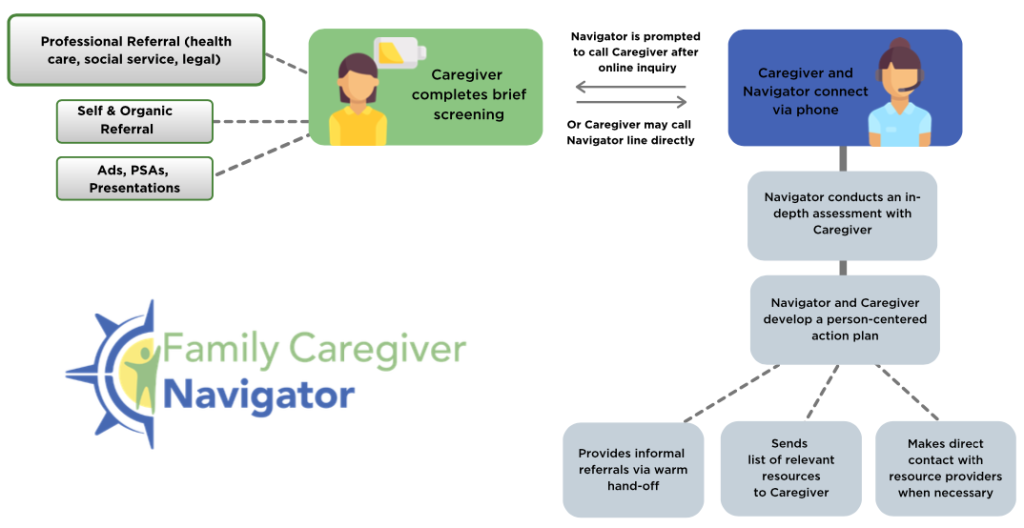 Caregiver is referred to Navigator by Professional (health care, social service, legal etc) or

 is self-referred through outreach methods
Navigator conducts in-depth assessment of Caregiver using HIPPA-compliant CMS-approved tool at no cost to the participant
Navigator creates person-centered action plan for Caregiver's needs
Navigator provides formal and informal referrals via validated database
Makes direct contact or provides warm hand-off with resource providers when necessary
Navigator ensures Caregiver connects with needed resources
Outcomes and learning will be shared with partnering resource providers like 211 and KinCare
Who qualifies as a Caregiver?
Any adult in SW Idaho who provides unpaid care for another individual of any age with physical, intellectual or cognitive disabilities, or health diagnoses.  We serve caregivers across the lifespan at no cost to the participant.
This publication was made possible by the Money Follows the Person Grant 93.791 from the Centers for Medicare and Medicaid Services. Its contents are solely the responsibility of the authors and do not necessarily represent the official views of the Department or the Centers for Medicare and Medicaid Services.