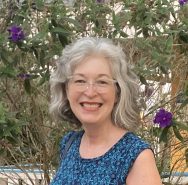 Judy Began her healthcare career as a licensed EMT in 1980. She graduated from LA County/USC Medical Center School of nursing and obtained her RN license in 1985. She earned her bachelor and master's degrees in nursing from Cal State University.
Her career has varied from work as a family Clinical Nurse Specialist, A professor in a BSN education program, and Executive Nursing management positions at various hospitals. In 2013 she started the current chapter of her career in public policy as Associate Executive Director at the Board of Nursing. In 2017 she was appointed by Governor Otter as Director of the Commission on Aging, and subsequently reappointed by Governor Little. She is also proud to serve the governor as Chair of the Idaho Board of Nursing.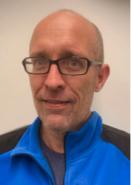 Mike Hirschi, Area V Agency on Aging
As director of the Idaho Area V Agency on Aging (AVAA), Mike Hirschi works to ensure that older adults and individuals with disabilities in seven Southeast Idaho counties are provided with services to maximize their independence and quality of life.
Mike has been instrumental in bringing the Powerful Tools for Caregivers class to the Pocatello area and is helping to develop an online version. He recognizes the disparity of resources for rural caregivers and is driven to advocate for support services for those families.
In addition to AVAA services to help individuals age in place, Mike has encouraged older adults in Southeast Idaho to participate in research studies at Idaho State University, ensuring a voice for rural older adults.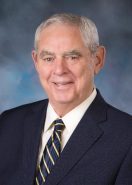 Mark Nye was raised in Pocatello, in the heart of District 29. After graduating from Pocatello High School, Mark was admitted to Harvard University, graduating in 1967. After working for the Boise Cascade Corporation and in a non-profit community action program, Mark attended the University of Idaho College of Law, graduating with a J.D. in 1974. Mark has been Managing Partner of Racine Olson Nye Budge and Bailey, Chtd., one of the state's leading law firms.
Mark and his wife Eva have made Pocatello their home since then, raising four children who attended Pocatello's public schools. In addition to busy professional lives, both Mark and Eva have always found time to be involved in the community, believing that it is a citizen's responsibility to give time and effort to civic affairs and service to others. Eva was a long-time member of the Pocatello City Council, and both have served in a wide variety of volunteer and civic positions.
Mark's decision to run for re-election to the legislature is an extension of that belief in civic contribution and direct involvement in service to the community. He believes we can once again be the great state Idaho has been for most of its history, if we will work together to seek sound, pragmatic solutions to the challenges we have before us. A lifetime in Idaho has taught him that Idahoans are by nature hardworking optimists with an eye to the future, and he wants to help ensure that that future is a bright one.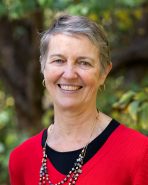 Dr. Sarah Toevs, a professor in the Department of Community and Environmental Health, directs the interdisciplinary Center for the Study of Aging at Boise State University. She is actively engaged with students, faculty, and community partners in efforts to maximize quality of life for individuals of all ages.
Dr. Toevs holds a doctoral degree from the University of Utah and has been a faculty member in the College of Health Sciences at Boise State University since 2000. Her research expertise is in the areas of program evaluation and assessment and have resulted in several state and regional reviews such as the Idaho Needs Assessment of Alzheimer's Disease and Related Dementia, Idaho Employment Related Supports: Opportunities and Challenges for the Idaho Home Choice Program, and Community Planning Association of Southwest Idaho (COMPASS): Needs Assessment of Individuals Who Are Homebound. These efforts reflect her commitment to generating real-time evidence for use in community-based planning and decision making.
Dr. Toevs maintains an extensive network of local and state partners including colleagues with the Idaho Department of Health and Welfare and District Health Departments, the Idaho Commission on Aging and regional Area Agencies on Aging, the Justice Alliance for Vulnerable Adults (JAVA), and the Idaho Public Health Association, Alzheimer's Association, and AAPR, to name a few.
Respite from a Caregiver Perspective
Tune-in to hear four family caregivers share their story!
Lifespan Respite: Building and Sustaining Best Practices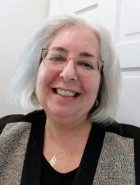 JILL B. KAGAN, MPH
ARCH National Respite Network and Resource Center
Ms. Kagan is Director of the ARCH National Respite Network and Resource Center, which houses the Lifespan Respite Technical Assistance and Resource Center funded by the U.S. Administration for Community Living. She serves on numerous national advisory boards, including the Executive Committee for the CDC-funded Public Health Center of Excellence in Dementia Caregiving at the University of Minnesota and the Duke-UCLA National Child Traumatic Stress Network Advisory Committee. She co-chaired the Respite Impact Council for the Elizabeth Dole Foundation and ARCH has continued as a partner in the Foundation's National Coalition for Military Caregivers. Ms. Kagan represents ARCH on numerous national coalitions, including the Consortium for Citizens with Disabilities, the National Alliance for Caregiving's Advocacy Collaborative, the Centers for Medicare and Medicaid Caregiver Workgroup, and the National Child Abuse Prevention Partners of the U.S. Children's Bureau.
Ms. Kagan served as deputy director and professional staff to the Select Committee on Children, Youth, and Families in the U.S. House of Representatives for 10 years. Following this, she worked as a policy consultant to national maternal and child health, aging, disability, caregiving and child abuse prevention organizations for more than 15 years.
Ms. Kagan received her Master of Public Health (MPH) in maternal and child health from the University of North Carolina at Chapel Hill, and her bachelor's degree from Brandeis University, Waltham, MA.
Current State of Respite in Idaho and SE Idaho
Lynn Fyanes, MHS, serves as a Program Specialist with Idaho Commission on Aging focusing on building dementia capability, consumer-direct respite, and caregiver support.  Over the last few years, Lynn has worked with Boise State University, Center for Study of Aging as a Research Analyst and Adjunct Professor in the Department of Community and Environmental Health, College of Health Sciences.  She holds a Master of Health Science with an emphasis on Policy from Boise State University and B.S in Political Science from the University of Utah.  She has recently retired from the US Air Force after 26 years, specializing in Cyber Support (IT), serving in several different capacities across the globe. Lynn is actively involved with the Boise VA Medical Center and enjoys teaching the Powerful Tools for Caregivers class in local and rural communities.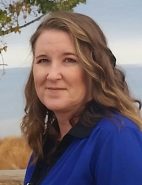 Janet Miller is a Program, Planning and Development Specialist with the Idaho Commission on Aging.  Her programs include Transportation, Homemaker, Chore, Consumer Direction, Loneliness, and intergenerational programming.  Janet spent ten years as the Business Development Director for Saltzer Medical Group but has also worked for both profit and non-profit companies serving seniors.  Janet completed her B.B.A. in marketing at Boise State University.  Janet is a founding member of her community health coalition, and a long-time 4H leader.
Consumer-directed Respite
Gina Stucki was raised in Pocatello, and moved to Orange County, California, as a young adult.  After 24 years, she returned to her home town in 2012, to be closer to family.
Gina is the supervisor of Information & Assistance at the Area V Agency on Aging, assisting older adults with resources and services to help them live as independently as possible.
Gina is the coordinator of the Idaho Lifespan Respite program for the seven southeast Idaho counties, a master trainer for the Powerful Tools for Caregivers class, a class leader for the SMRC's Self-Management for Chronic Conditions course, coordinator for PRO Age Connections (a program designed to address social isolation and loneliness in our older adults), and vice president on the board of the Community Services Council in Pocatello, Idaho.
Gina often says she has finally found her dream job!  She enjoys meeting people, being able to offer help when needed, and getting involved in her community!