The Idaho Caregiver Alliance (ICA) is a coalition of individuals and organizations focused on expanding opportunities for respite and other caregiver support across the lifespan. The ICA was established in 2012 with funding from the National Lifespan Respite grant to the Idaho Commission on Aging. 
Our Vision
Family caregivers and the people they care for are recognized, valued, and supported in Idaho.
Our Mission
To serve as the voice, convener, and catalyst for support of unpaid family caregivers across the lifespan.

Gathering feedback from our community is important to us, check out our ICA 2022 Evaluation Results below!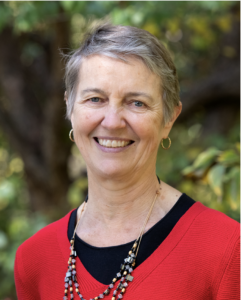 Dr. Sarah Toevs, a professor in the School of Public and Population Health, directs the interdisciplinary Center for the Study of Aging at Boise State University. She is actively engaged with students, faculty, and community partners in efforts to maximize quality of life for individuals of all ages.
Dr. Toevs holds a doctoral degree from the University of Utah and has been a faculty member in the College of Health Sciences at Boise State University since 2000. Her research expertise is in the areas of program evaluation and assessment and have resulted in several state and regional reviews such as the Idaho Needs Assessment of Alzheimer's Disease and Related Dementia, Idaho Employment Related Supports: Opportunities and Challenges for the Idaho Home Choice Program, and Community Planning Association of Southwest Idaho (COMPASS): Needs Assessment of Individuals Who Are Homebound. These efforts reflect her commitment to generating real-time evidence for use in community-based planning and decision making.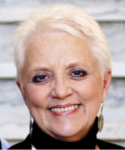 Marilyn Borup Sword has been a consultant on disability and aging issues in Idaho and nationally for more than 40 years. She served as Executive Director of the Idaho Council on Developmental Disabilities from 1998-2013. Since then, she has consulted on various long-term care, care coordination, and caregiver issues. Marilyn currently coordinates the Idaho Caregiver Alliance and provides consultation to the ICA's Family Caregiver Navigator Project. Marilyn has a B.S. in Political Science and a Masters in Public Administration, both from Boise State University.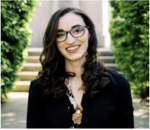 Hanna Scheuffele holds a B.S in Biology from Northwest Nazarene University and a Master of Public Health (MPH) from Boise State University with an emphasis in Prevention and Intervention Programming. While completing her MPH degree, Hanna served as a research assistant for the Center for the Study of Aging and participated in the completion of a landscape analysis and needs based assessment for Alzheimer's disease and related dementias in Idaho. She now holds the position of Director of Community Partnerships for the Idaho Caregiver Alliance and assists with projects for the Family Caregiver Navigator Program.
Student Interns and Graduate Assistants
ICA is housed within the Center for the Study of Aging at Boise State University and regularly engages undergraduate and graduate students in research, programs, and outreach. Check out the Center's staff and faculty page  to see which talented students we are currently working with.