The 10th Annual Family Caregiver Conference will be held virtually on Saturday, February 20, 2021, from 8:30 a.m. to 5:00 p.m.  This is the first year the Family Caregiver Conference will be held virtually – this allows us to open the conference to family caregivers from all regions of Idaho.  The theme for this year's conference is Celebrating Resilience.  This will be a day of celebration, education, support, and networking among family caregivers and care partners.  The agenda features local experts who will present valuable information addressing caregiving across the lifespan. 
**Please note: The agenda will have slight changes and updates leading up to the day of the conference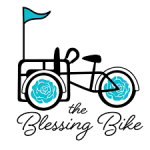 For the second year in a row, a Blessing Bike will be given away at the end of the conference
… to honor YOU, the caregiver heroes in Idaho.
The bike being given away is the Bike 2.0 model, complete with 6 gears, a step through, disc brakes, parking brake, storage, and a stabilizer for passenger mounting and mounting.  We are very excited about this bike and think you will be too.
There are a few rules for the drawing:
1.    Must be registered as a participant at the conference.
2.    Must be a caregiver
3.    Must be physically able to peddle and steer the bike
4.    The person you care for must be able to ambulate on and off the bike, with or without assistance.
5.    Must take possession of the bike within 2 weeks (delivery available in the treasure valley only)
6.    Must be present (via zoom) during the time of the drawing.

Thank you to our "Presenting" Sponsors:
Blue Cross of Idaho, Center for the Study of Aging, Molina Healthcare, Seniors BlueBook, St Luke's Health System, & The Blessing Bike

Thank you to our "Caring" Sponsor:
AARP Idaho

Thank you to our "Friends of Caregivers" Sponsors:
Idaho Estate Planning, My Places Community Events, &
Raising Superkids LLC