We understand that being a family caregiver provides people with joy and a sense of honor, but it can also be isolating and equally frustrating. Sharing caregiving stories allows us to know we are not alone in our caregiving journey, that the feelings we are experiencing are not uncommon, and that the experiences one caregiver shares may help another get through a hard time. Here are a few caregiving stories our Idaho family caregivers shared with us.
If you would like to share and showcase your caregiving story on the Idaho Caregiver Alliance website, please click on the following link and fill out the form. 
"This body of work is describing by garden throughout the year. I am showing the life cycle of the plants that feed my family. Growing a garden is about nurturing. The gardener nurtures the plants, and the plants give back to the gardener. I am experiencing this with my mother She gave me life and cared for me, and now I am the caregiver to her.
In the summer of 2017, my husband and I moved my mom into our home, and I became her full-time caregiver. She has dementia, is blind, and bed bound. I am grateful for being able to care for her. However, being a full-time caregiver is emotionally and physically overwhelming. My time in the garden brings me moments of joy and respite.
In addition to gardening, I find respite through painting. I value the process of painting and the way the paint layers are built over time. Even the waiting that is part of the process is important to me.
In this work, I am communicating with the viewer the perspective of a caregiver. The emotional feelings associated with caregiving of waiting, working, problem-solving, moments of happiness and emotional pain are very real." Daughter and Caregiver – Berta B.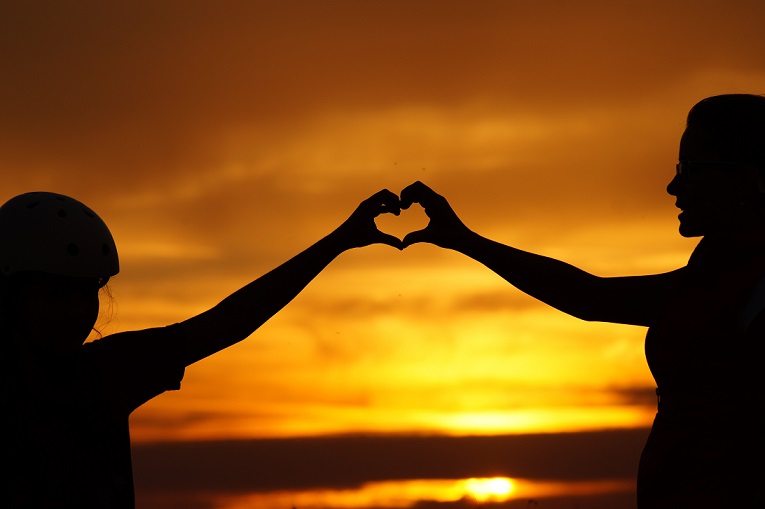 "From 1999 until 2014, I slowly began to be a caregiver to my Mother. At the same time 2000 to 2009, I assisted my step-mother in caring for my Father. I never said much about how I felt and the toll it was taking on me. Until one time when my Mother had come out of the hospital and I requested she spend a few days in a Rehab Center to regain some more of her strength before coming home. I had hope it would give me a few hours of respite. But the next morning she called wanting out of the Center and to be home, I was feeling stressed and tired so I finally called my sister and asked her to come help me because I needed to get away. She was reluctant to come and not seeing the point. But after I broke down and cried and explained things even more she agreed to come for the weekend." Daughter and Caregiver – Denise M.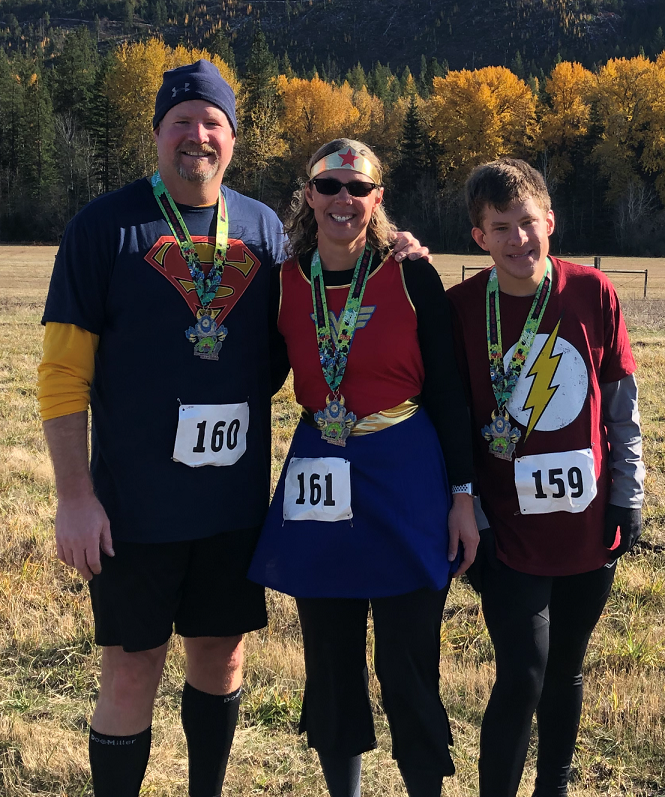 "My son is a blessing and keeps me going everyday despite his diagnoses of autism Spectrum disorder, CP, ID, ADHD and anxiety. He's the more energetic and thoughtful young man around and he's making changes to better himself and others around him who also have special needs. Stanford hospital specialists told me and my husband (of 28 years now) when our son was young that he might not talk or walk." Mom and Caregiver – Jann K.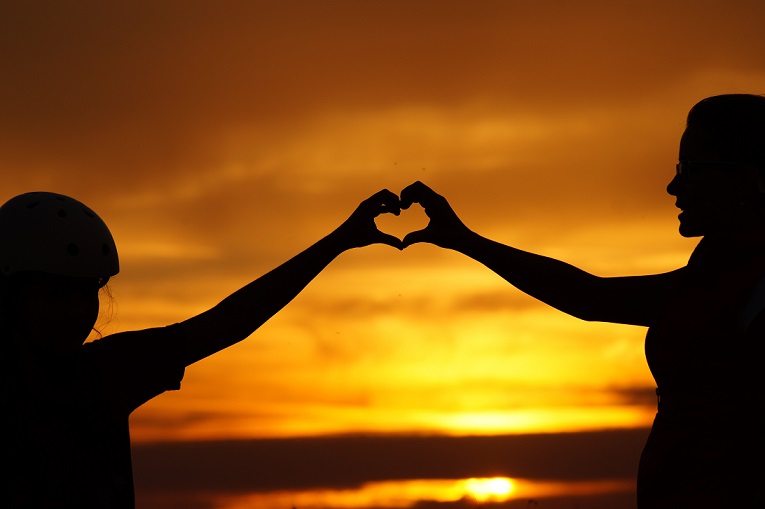 "Jeffrey was born severely microcephalic and we were told he would have to be fed thru a tube, have seizures, and life would be short. None of that has occurred, but he was very self abusive for 12 years, at which time he detached his retinas by banging his head with closed fists for all those years. All calming medications failed. Because of the tremendous love and care his mom had for him , he mellowed in his new world of blindness.. She continued to love, care and work with him to give him a quality life. At age 36 his mom passed away telling all Jeffrey is the greatest thing that ever happened to her. Now I get to love and care for Jeffrey and apply all the techniques and methods his mom taught me. To this day he is very happy and still gets showered with love and great care . He's my best buddy." Father and Caregiver – Kenneth W.​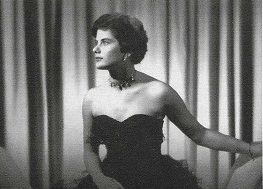 "I cared for my wife of over 59 years for at least 10 years and she passed away on January 10, 2018. She was officially diagnosed with Dementia (with Alzheimer's symptoms) in 2009. She became a hospice patient on March 6, 2013, and remained a hospice patient for 4 years 10 months. During the time she was a hospice patient, I began writing my experiences, observations and opinions in what I called Diary of a Caregiver — The Dementia Journey." Husband and Caregiver – Rex T. Y.​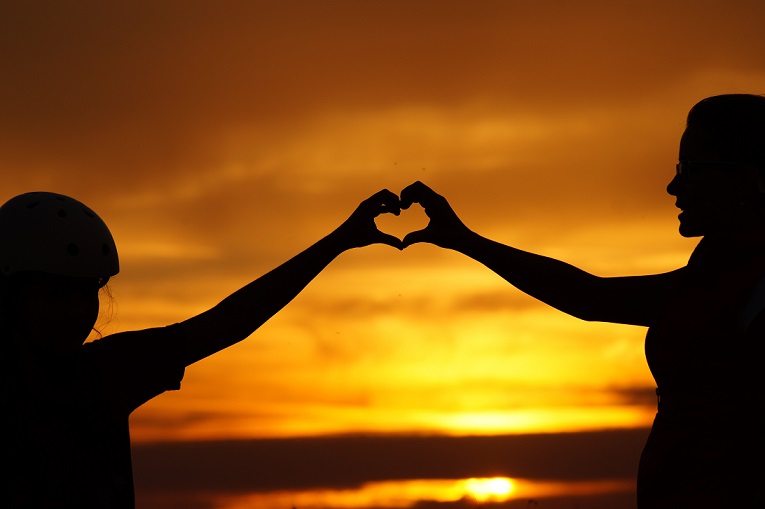 "My daughter shattered her L1 vertebrae and needs help to use the bathroom, bath, and to be dressed. I help her every day. I haven't left her side threw all this. I had to leave my job to become her caregiver." Mother and Caregiver – Cheryl R.
"Caring for someone who values independence above all else and who is accustomed to being the caregiver herself is a challenge. She [my mother] alternately rejected our help and demanded it. She hated being on the receiving end of needing care. She resented life, became depressed, and ultimately just quit. She passed in May of 2014. I miss her every day and question my efforts to take care of her. She set the caregiving bar very high. My own caregiving seems meager in comparison. I will always hope it was enough." Daughter and Caregiver – Marilyn S.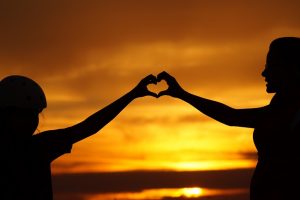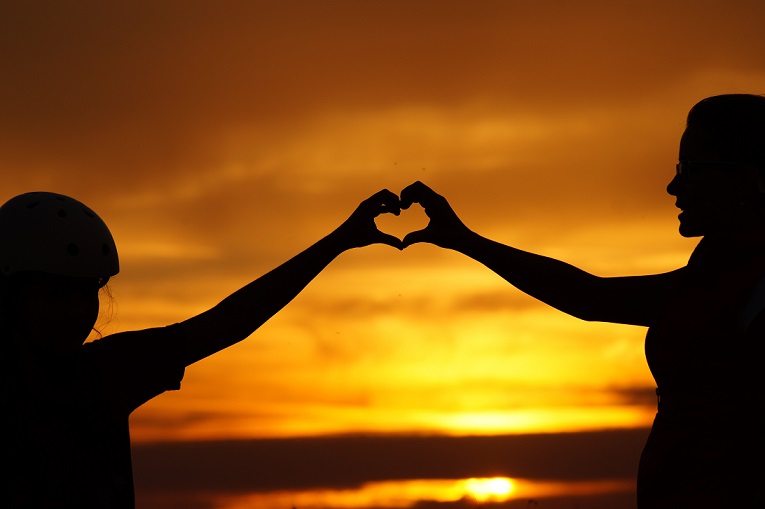 "When my Dad was diagnosed it was a gut punch to our entire family. We were unaware of what was available to help us navigate this road we were on. Unfortunately, we never learned of those services until well after my Dad's death. My Dad had no advanced directives. My parents had no plans for their care in case of a catastrophic diagnosis. This left a lot of pain, unanswered questions, stress and worry on the shoulders of my Mom and my siblings. The bulk of care giving fell on my Mom's shoulders. As a result, she was financially ruined (bankrupt), lost most everything she owned, and her health has continued to decline. We didn't know what we didn't know." Daughter and Caregiver – Lisa A.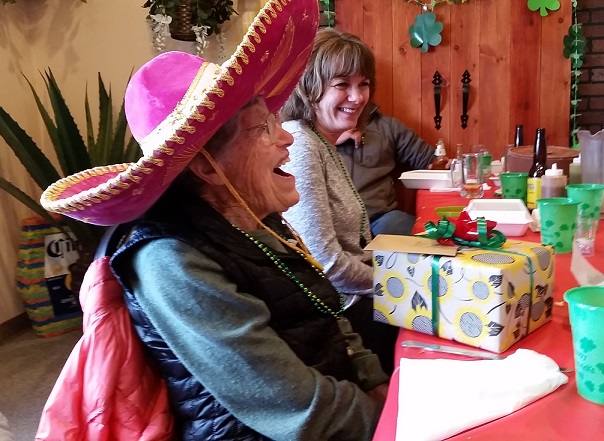 "Partnering with my Mom and my siblings to help her stay in her home is a joy and a challenge. Mom lives independently in the small rural town she's called home for the past 70 years. My brother lives about a mile from Mom; he's always ready to help out, but is extremely busy with a family agri-business and professional travel. Mom just "hates to call him" because he's so busy! I'm about 3 1/2 hours from Mom and have concerns about her safety and ability to get around. I have developed a network of friends in the community that I can text if Mom needs a ride to get groceries, a prescription filled, or to get a hair cut. I'm so glad I reached out to friends; everyone is happy to help and they appreciate how much Mom enjoys living in her own. Yup, she's the one hamming it up in the sombrero!" Daughter and Caregiver – Sarah T.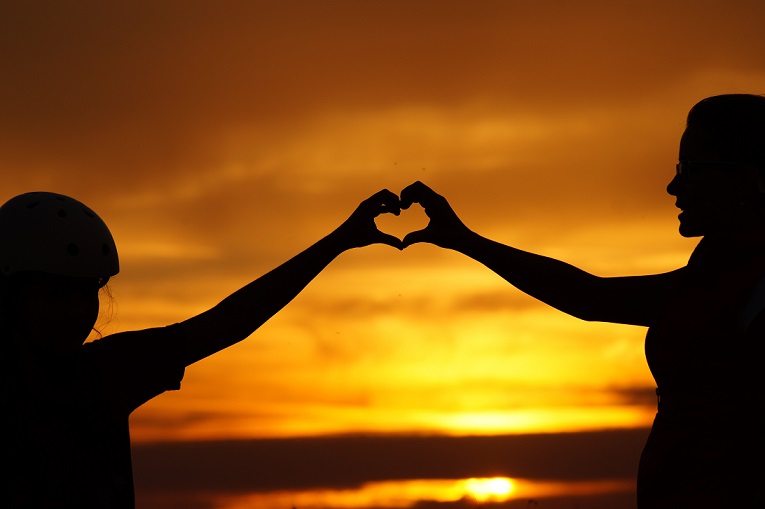 "I am the husband of my beautiful wife and her primary and (until recently) sole caregiver since she was diagnosed with Parkinson's disease some eight years ago. In addition, she suffers from several other disorders, including tendonosis and severe arthritis. Because she takes many strong medications, occasionally she has mental confusion…One morning I awoke to a strange scent–smoky, yet aromatic–that I had never smelled before. In the kitchen was a bowl of burnt dried mango slices and a whole lot of chocolate chips on the floor. I grumbled around, cleaning things up and feeling put upon, before I noticed in the oven a loving note pinned to a pile of burnt mango chocolate chip pancakes that was my surprise for the morning. I made a point to thank her profusely for the surprise when she awoke to a clean kitchen and a well fed caregiver. And life goes on." Husband and Caregiver – Charles H.​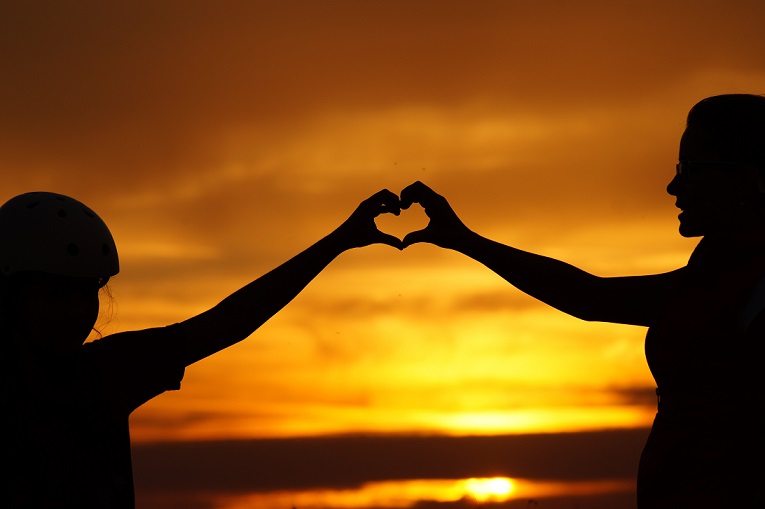 "As I sit here thinking of you, I am so lonely. As I try to talk to you, I am so lonely. As I watch your chest rise with air, I am so lonely. As I wash you, I am so lonely. As I feed you and watch you eat, I am so lonely. As we go for a ride to get you out of the house, I am so lonely. As I help you get dressed or undressed, I am so lonely. As I watch you suffer with this horrible disease, I suffer right along with you. I am so lonely. As I prepare for your death my heart aches. I am so lonely. As I say goodbye my heart is filled with joy that you're not suffering and lonely. I am so lonely." Daughter, Wife, and Caregiver – Tina B.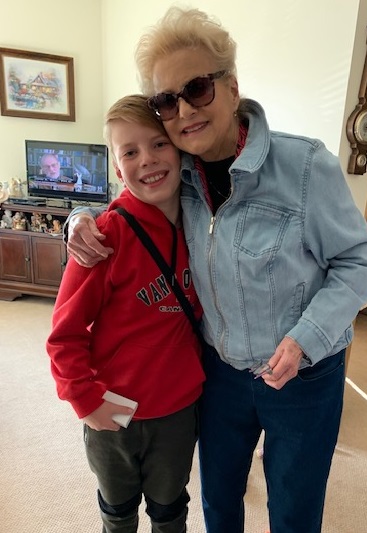 "I am a distance caregiver to my grandmother, but more so to my aunt who takes care of Grandma. Since I live so far away, I try to keep up to date on things that are going on and make sure that my aunt has someone to vent her frustrations to. I usually try to get back to Nebraska once a year and when I do I'll take over all the chores, errands, doctor appointments, etc. so that my aunt can have a break. I've actually done the same for all my other grandparents who are now deceased." Granddaughter and Caregiver – Tiffany R.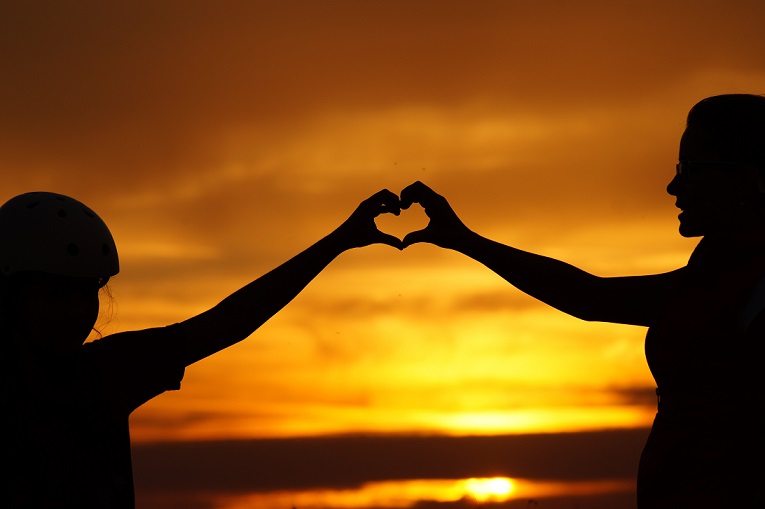 "Aging gracefully requires that you are prepared for the expected AND for the unexpected. Our family experience led me to create the My Data Diary family information management tool which is designed to capture, store, manage, and share the personal, household, financial, legal, and health information needed to manage the business of your life. I encourage you to find a family information management solution that works for you and your family and partner with your care companions (your close family members, friends and professionals who will assist you in managing your family affairs in a time of need) to gather, organize and share the information you need to take care of each other." Daughter and Caregiver – Darra W.