From the Editor: Today's guest blog is from Dan Canfield, program founder of Hike2Heal, a non-profit respite program coming next year to the Boise area. Reading time: 5 mins.
Hike 2 Heal: A New Respite Program
As I was applying for jobs during my last year of college, the full time job that I landed was not one that I ever dreamed of. This wasn't a job any of us ever seek out, or even get paid for, no matter how time consuming, or demanding it becomes. Becoming a caregiver for my grandparents, during their time of suffering, changed my life and and became the extreme obstacle that so many of us face that we overcome with unselfish love. You don't know, what you don't know. I didn't have any experience, knowledge, or understanding of what a caregiver was, let alone how to be a good caregiver to my grandparents. I did not have the tools, resources or support, which at times felt very overwhelming. When my grandparents passed months apart, I felt broken and lost as I put my career on hold to remain a caregiver and I was just exhausted. So I started hiking. I had always loved the outdoors, but not like this. This time was different. And soon I found myself in another situation without any experience – on the trail, backpacking. I began with a section on the Appalachian trail. The pack way too heavy, but there was something about putting one foot in front of the other and letting my mind process re-discovery. Over the course of the year, I hiked and backpacked thousands of miles across 33 countries, I experienced the healing power of nature. I rediscovered myself and my life's mission.
John & Junes Mission, Inc. is dedicated to, and in memory of John and June Canfield, my grandparents. Founded in January of 2018 as a 501c3 charitable organization. John and June's Mission empowers cancer survivors and caregivers by reducing burdens and providing opportunities for personal growth through outdoor experiences. Our vision is to ensure every Idahoan impacted by cancer has a support network and opportunities to improve their quality of life. Hike 2 Heal is our initial program providing respite services for cancer survivors and caregivers through hikes, guided backpacking trips, and other outdoor events to enrich their quality of life. We welcome all experience levels.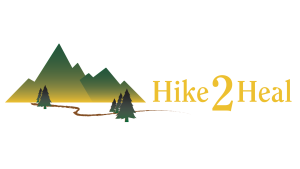 We recently received a grant from the Idaho Commission on Aging (ICOA) to implement a community respite program. Respite care can make a difference in helping you take care of your loved one who has cancer. If you are a caregiver, you are well aware of how stressful and overwhelming it can become at times. Depending on your personal situation, you may find yourself with little time for yourself, missing out on important appointments, and even neglecting your social life.
I wish I had known the secret to successful caregiving, is finding a balance between providing care and also caring for yourself. While it may feel like there is no time for you and your needs, it doesn't have to be that way. Respite care in an excellent and often necessary tool for cancer caregivers. Hike 2 Heal has developed a respite program for cancer caregivers which can provide them with what they deserve, a much needed break from caregiving. We are currently recruiting active cancer caregivers to participate in our 2019 activities. For more information, please email us at: johnandjunesmission@gmail.com.