Caring for a loved one can be challenging work. Not only that, of the thousands of Idahoans who care for another individual with a disability, chronic or mental health condition – 70% are also employed. Not to mention all the other responsibilities that come with a busy life.
We know it isn't easy being a caregiver, so we'd like to take this opportunity to THANK YOU for the love, care and hard work you put into caring for the loved ones in your life. We also want you to know you are not alone! 1 in 4 Idahoans is a caregiver and there is support out there for people like you. Below are some free resources to get you started: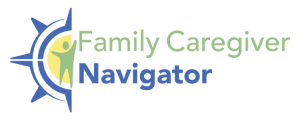 A free local program designed to reduce stress and burnout, and promote wellbeing for Idaho's caregivers. Join the free virtual information session on 11/26 at 11:30am (English) and 12:30pm (Spanish) to watch a brief presentation, ask questions and learn more.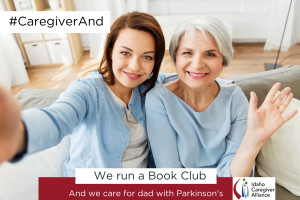 Are you a #CaregiverAnd a teacher, nurse, cook, or fisherman? What hobby, passion or profession do you do in addition to your caregiving? We want to hear about it! Click here to share a photo and an example of a passion you pursue in addition to caregiving. We'll give you a social media graphic to use for the month of November and you'll be entered into our raffle to win Caring for Caregiver Kit! What's that, you say? Scroll down this page to learn more!

The Idaho Commission on Aging has many virtual trainings for caregivers from Alzheimer's training to the Let's End Loneliness campaign.

Stuck at home? Check out the dozens of AARP virtual events ranging from workshops on social security benefits to Idaho Movie Night! 

November is also National Veteran and Military Families month! Learn about their Caregiver Support programs and be sure to check out the AARP's new Health Benefits Navigator, to learn how to qualify for healthcare benefits.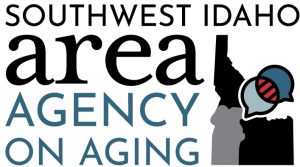 Area Agencies on Aging exist in every corner of the state with the mission to support older Americans and those with disabilities to lead safe and healthy lives. Contact them to learn more about the Consumer-directed Respite program that provides caregivers with budgets to hire the respite provider of their choosing.

Follow us on Facebook, Instagram and Twitter or join our newsletter to be a part of our caregiving community and stay abreast of resources, learning opportunities and state policies that affect Idaho's caregivers!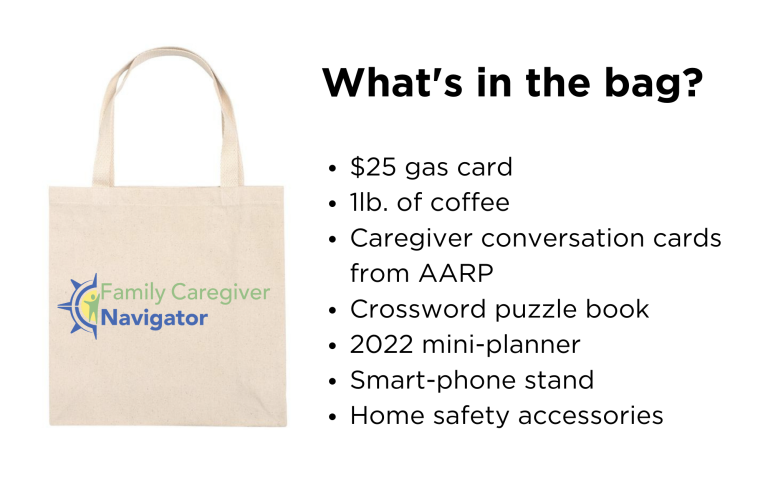 Contact us at info@caregivernavigator.org to be interviewed about your caregiving experience for our blog and you'll receive a Caring for Caregiver Kit!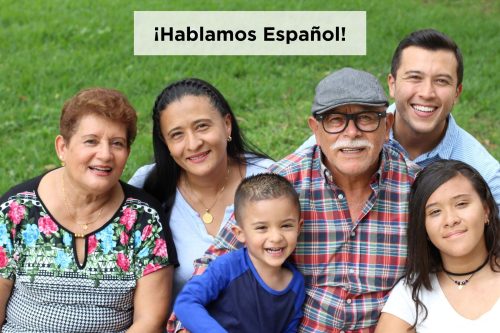 Our bilingual staff are available to help Spanish-speaking families navigate the complex systems and resources available in Idaho. Call 208-426-5899 or visit NavegantesIdaho.org to be connected with a bilingual Family Caregiver Navigator. Like and subscribe to us on Facebook @CuidandoIdaho.
On Monday November 8th, Governor Brad Little declared November National Family Caregiver Month in Idaho.
Has your stress or depression reached unmanageable levels? The Idaho Suicide Prevention Hotline can help, just call or text 208-398-4357. You don't need to be suicidal to call – their volunteers are available 24/7 to provide support and listen.