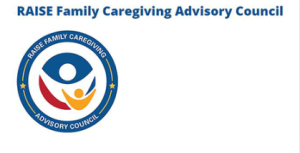 ACL (Administration for Community Living) and the Family Caregiving Advisory Council is requesting public comments on the challenges faced by family caregivers. 
The public comment period is open to individuals as well as organizations who assist family caregivers. The information collected will help with the initial recommendations report to Congress and help the Council plan public listening sessions that will begin in 2020. To learn more and see the official announcement for the public request, click on this link –Public Request Office Notice.
To access the public input form, click on this link – Public Input, Challenges.