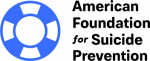 By Doreen Marshal, Ph.D.
During a pandemic, we may not have the opportunity to grieve those that we have lost the way that we may have wanted to. The circumstances that we are in make grief messier than it already is. If you are experiencing grief during this time of uncertainty, here are some things that may help you:
There are different ways to say goodbye. Trying writing a letter to a loved one even though you may be the only one that sees. 

Even if you are not able to say goodbye to your loved one, you can still look upon past moments that you shared together. Reflect on the better memories to remind yourself of their lives. 

Even after loss, connections can deepen over time. As time passes, we are able to focus on the lasting impacts their lives had on our own. 

You are not alone. Other people are also experiencing grief and are available for your support. 
Learn more about grief through a pandemic HERE.