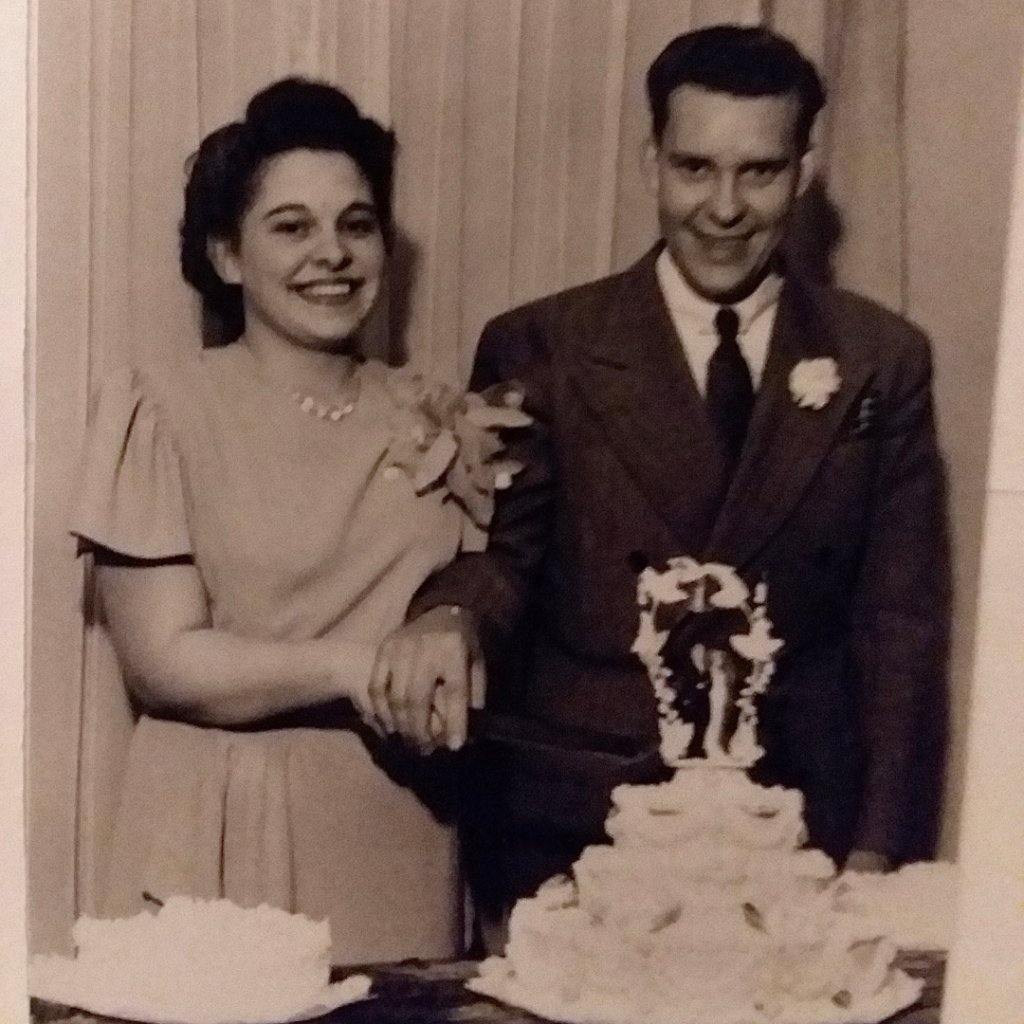 Our first Caregiver Spotlight, features Barbara (Bobbi) Rogers, who is a caregiver to her 91 year old mother Alice. Bobbi was a high school paraprofessional and special education teacher's aide for 21 years before taking early retirement three years ago to care for her mom with Alzheimer's. The biggest challenges of the transition have been her memory loss, mobility changes and increased medical needs. But Bobbi takes solace in the fun activities and sparking memories when together.
Alice and Bobbi's father Jim (who passed away in 2002) had a happy marriage of over 54 years that began after meeting at a skating rink in Emmett, Idaho when her father returned home from WWII. Jim was a POW in the Philippines and Japan for 3 years., experiencing great hardship, abuse and starvation while in prison. Despite returning to the US legally blind and suffering from PTSD, Bobbi remembers him as a very hardworking and loving father to his family. Bobbi remembers the family gardening together and canning vegetables, hunting ducks and geese, and, of course, camping and fishing. To paraphrase Bobbi, he exuded "strength, endurance, a positive outlook, and celebrated life and others' victories". 
While Bobbi and her mother have tried to keep her father's memory alive, things have been increasingly difficult due to the pandemic. "We placed Mom in a memory care facility a month before COVID-19 shut it down. She has not been able to get her hair cut or permed, [and] has been cut off from family visits."  Though Alice thankfully survived a recent bout of COVID and Bobbi still sees her weekly, Bobbi is anxious for more regular visits. "I just want to be able to go sit with her and hold her hand. I'd like to be a comfort to her by spending time together, maybe over a cup of tea or coffee". Before Alzheimer's, Alice loved to play card games like Bridge and Pinochle. Now they enjoy feeding and watching the birds, coloring and looking at old photos or listening to music. 
"Mom is just the sweetest, most lovable lady. She [took] very good care of our family for so many years." says Bobbi, who is needless to say, carrying on the family tradition of having a positive outlook on life and a sense of loving duty and service towards others. 
Do you have a story to share? We'd love to hear it! Follow us on social media and submit to our Caregiver Spotlight story collection form – there will be 3 more winners of a $20 gift certificate to Walmart in the month of November!