This month, the Hispanic community is celebrating Hispanic Heritage Month which runs from September 15 to October 15. In a state that has seen rapid growth in the Hispanic community, we wanted to recognize our Hispanic caregivers and the communities that they serve.
This community thrives on many of its cultural values. We have identified 6 fundamental values that resonate with this community and its caregivers.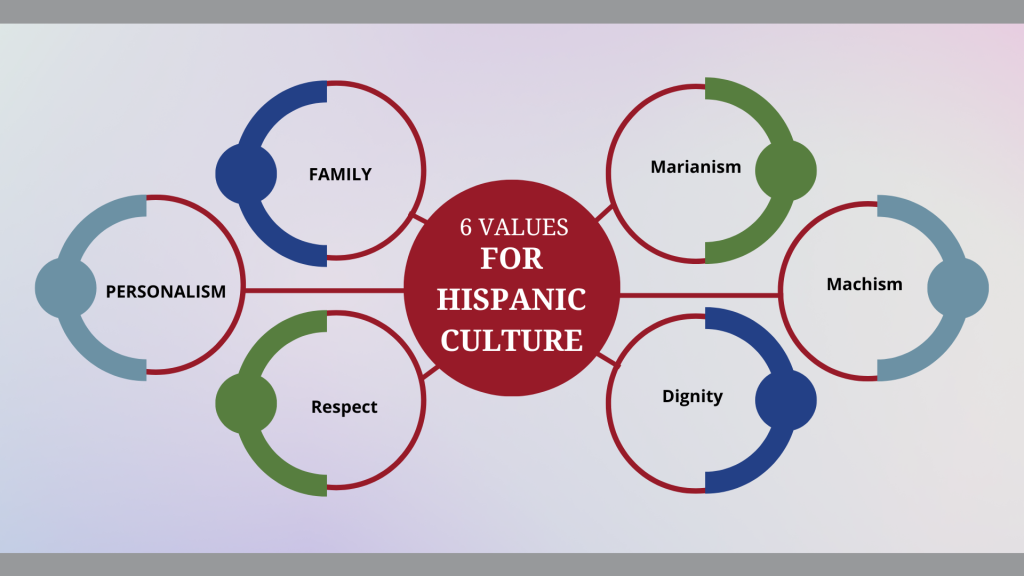 Family – Strong attachment and identification that Hispanics have with their families. Includes feelings of solidarity, loyalty, and reciprocity among family members.
Personalism – The belief that each person has value and that everyone should be treated with dignity. It encompasses mutual trust, and the willingness to be of service.
Respect – Governs interactions within families and close-knit family networks, it traditionally applies to adults and older adults.
Mariaism – Derived from the Virgin Mary, it is the gender role of Hispanic women governed by qualities of selfless devotion, patience, and sacrifice to a loved one.
Machism – The opposite of marianismo, it is a traditional role that provides Hispanic males more freedom than Hispanic women in regard to sexual activity, and public and social interaction.
Dignity – The innate worth and integrity of all people. Hispanics like to present themselves as dignified people, especially in public settings.
Looking at these values, you can see how this community bans together to care for its aging and ill members. This beautiful picture continues to bring this community together and allow them to thrive in their own unique way.