It is no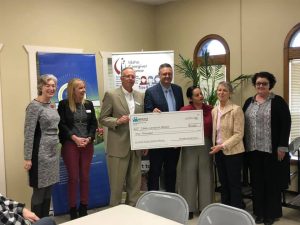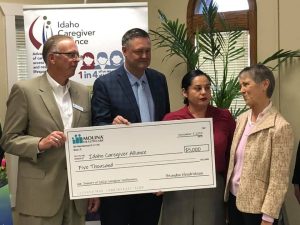 suprise, but last Thursday Molina Healthcare provided the Idaho Caregiver Alliance (ICA) a donation and said they believe in the mission and work we do. This work could not be done without each and every one of our family caregivers throughout Idaho, you help us get the job done. 
We are so grateful for the stakeholders we have who believe in our Idaho family caregivers.
Thank you Molina for this donation.