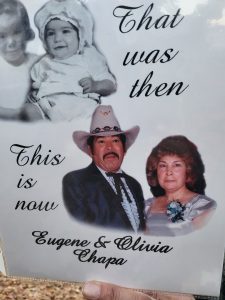 In recognition of November as National Family Caregiver Month, this Caregiver Spotlight is of a man named Tony Chapa (57). For roughly two years now, Tony has been the primary caregiver of his mother Olivia Chapa (83), who is in the late stages of dementia. Tony is a #CaregiverAnd an avid fisherman.
Both Tony and his mother Olivia were born in Del Rio, Texas, the place the Chapa family called home while making a living as migrant workers. Prior to moving to Burley, Idaho at the start of 1st grade, Tony can remember collecting fruit in the orchards of Utah, sugar beets in Idaho, and onions in Oregon. When he asked why they chose to settle in rural Idaho, Tony remembers his father Eugene saying "I thought this little Burley area would be a nice place to raise four boys", of which Tony is the oldest.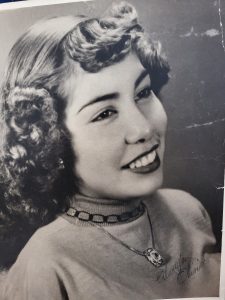 One of the most difficult aspects of caring for his mother is no longer being able to ask about the past and other members of the family. "I can't reach for history anymore", Tony says. One blessing Tony finds is that Olivia does remember her mother and aunts. "She was born in Del Rio, Texas and she says that proudly," Tony says with a chuckle, speaking to the reverence that Tony and his mother have for family, friends, and the places those relationships are shared.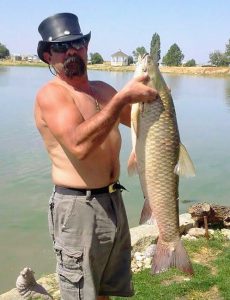 In addition to caring for his mother, Tony looks out for his neighbor friend, Dell, who lives with intellectual disabilities. Tony helps Dell sort through mail, manage appointments, and do yard work. It's clear that caring is central to Tony's way of life, and can act as a healing and calming act under the right circumstances. His Chaplain and his wife are also critical support systems, along with his faith. "As a matter of fact, I'm wearing a crucifix with my dad's ashes in it." There is no doubt that caring for family is essential to Tony Chapa, and he considers it an honor to be able to care for his mother in the manner his father would have wanted.
When he's not caring for his mother, Tony finds respite in the act of fishing. "Pretty much where there is water I will fish," Tony says. Fishing runs in the family and Tony can remember trips with his brothers, his father, and his grandfather, and hours spent on the Snake River as a young boy. Now living in the Treasure Valley, these memories will always stay with Tony. In fact he is lucky enough to be able to fish from his very own backyard.
-Story by Kyle Peterson
Thank you Tony for sharing your story! If you'd like to share your #CaregiverAnd story, contact us here.