That time of the year when kids get to dress up in fun costumes and go door to door seeking delicious treats. For most kids, it is so exciting! But for some, it can be overwhelming and scary. With special planning, you can help your child with sensory challenges enjoy Halloween too! We have some tips that will help your child feel safe and comfortable this Halloween.
It is often challenging to get your child to wear their Halloween costumes on the day of. For several days before Halloween, offer for your child to put it on and wear it around the house. This will help your child get used to the idea of wearing their costume. If their costume has a mask with it, don't force them to wear it. Sometimes children with sensory challenges will be fine with their costume at the beginning of the evening and want to take it off halfway through. If this is your child, bring an alternative Halloween-themed outfit in the material that they do like to wear. That way they can still participate, but be comfortable while doing so.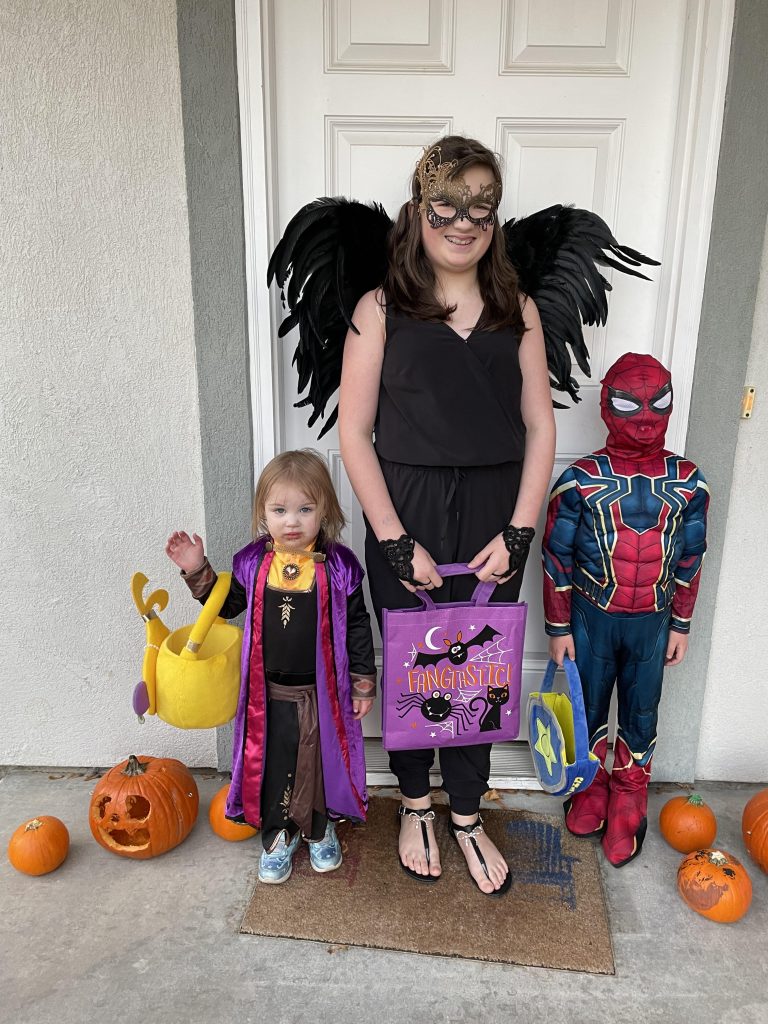 Communicating with strangers can be scary for some kiddos. Practicing how to trick or treat is a great way to give your child confidence in going door to door. Have your child walk up to various family members and role-play what it is like to go to the front door. Start trick-or-treating earlier in the evening to avoid being outside in the dark if your child prefers it. Also, if you notice that your child is having a hard time going to the door, allow their siblings to gather the candy for them.
Have a Safe and Fun Halloween!