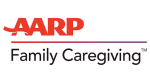 As you work to keep your loved one safe and healthy at home, you may find that you and your loved one's activities are limited.  AARP shares the following tips:
Read and share: Help your loved one pick out a new book – Even more, set-up a virtual book club for your loved one to participate in!
Write cards and letters: Send a note to friends, family, or others who are in isolation.  You can also support our troops by sending a letter of encouragement or "thank you" to deployed soldier via Support our Troops
Document life stories: This is a great opportunity to capture the history of your loved one.  You can download the StoreyCorps app to record your story and archive it into the Library of Congress. Visit the Legacy Project for a list of interview questions.
Put together a jigsaw puzzle or play a game: Board games and card games are both interactive and stimulating.  Look for a jigsaw puzzle with a fun picture, or have one made from a photo.
Listen to podcasts, watch movies and TV shows: now is a good time to binge on a new television series or start a new podcast.
Take an online adventure: Did you know you can take a virtual tour of a museum?
Enjoy music and move: Head over to your favorite musicians facebook page or website – many artists are offering free LIVE concerts!
Get outside: Start a garden, begin bird-watching by setting up a few feeders, or simply enjoy a meal on the patio.  
Launch a project: Take some time to do some projects you have been putting off, or just get creative!  Take on a craft such as building a cookbook from family recipes, scrapbooking, or coloring.  This may also be a good time to get around to organize your home.  
Get back to basics: Find appreciation for the little things such as cooking a fun meal or walking the dog.
You can read AARP's full article 
here
.